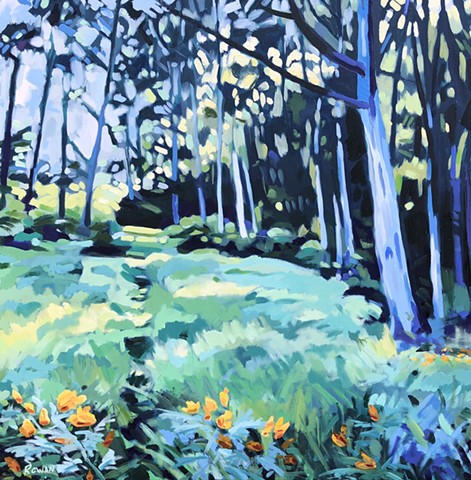 My work is inspired by the wilder places I see in the natural world. Putting these to canvas allows me to bring a part of that feeling I get in the outdoors into my home and perhaps yours. I don't believe in one style. I abstract and impression and doodle.
Paint the light! Channel experience and perception without the mind's interference. I find the faster I paint the more effectively I achieve this, entering into a thoughtless meditation in 2 dimensions.
Yes, I can create professional quality canvas and paper prints of nearly any size to fit your space. Framed or Unframed! Just let me know the piece you are interested in and an approximate size preference and I will provide you a quote. I use the highly rated CanvasPop printing service and charge a 30% artists fee beyond the price of printing, framing and shipping.
Purchases are based on local pickup. Shipping is additional.
Any questions? Please contact me directly at edenslip@hotmail.com or even better through my Instagram account (@rowanroderickjones) or text me at 310-909-9916.
Thanks for looking!