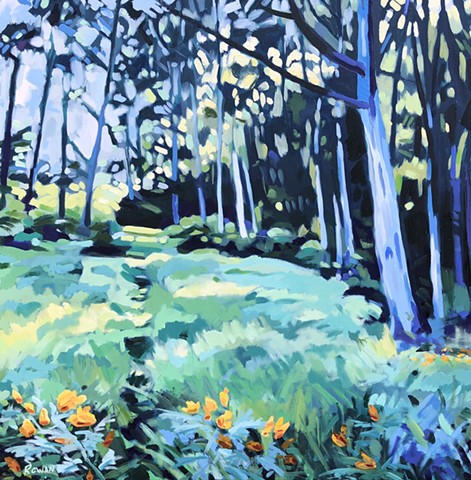 I am a California landscape painter with 25 years experience bringing the beauty of California and other places I've travelled to the canvas. My works are bold and colorful with stark light and dark contrast. I paint the light! Painting is channeling experience and perception without the minds interference. The faster I paint the more effectively I achieve this, entering into a thoughtless meditation in 2 dimensions.
Yes, I can create professional quality canvas and paper prints of nearly any size to fit your space. Framed or Unframed! Just let me know the piece you are interested in and an approximate size preference and I will get you a quote. I use the highly rated CanvasPop printing service and charge a 20% artists fee beyond the price of printing, framing and shipping.
If interested in a purchase, please contact me directly at edenslip@hotmail.com. I accept PayPal, Venmo or other means of payment. I can arrange for in person delivery if you are in the North San Francisco Bay Area or various means of shipping. Shipping charges are in addition to purchase prices.
Artwork prices provided on inquiry.
Thanks for looking!